CARFAC National Board
The CARFAC National Board of Directors is comprised of volunteer CARFAC members who are practicing artists and represent all areas of Canada, from coast to coast to coast.
PADDY LAMB – President and Spokesperson
Paddy Lamb considers himself to be a Canadian, Irish, Ulster-Scots, Quaker, Huguenot, Celtic, Proto-Indo-European citizen of the world. Born in Armagh, Northern Ireland, he studied Modern History at Trinity College, Dublin, and Physical Education and History as a post-graduate at the University of Alberta. He moved to Canada in 1985 and subsequently worked as a historian and archivist before devoting himself to a full-time career as a visual artist. His work is strongly influenced by history, memory and social culture, offering a personal narrative concerning human migration and attachment to the land.
Paddy is the recipient of several scholarships and awards from the City of Edmonton
and the Province of Alberta. In 2009 and 2011 he received a fellowship and residency
at the Ballinglen Arts Foundation in Ballycastle, Co. Mayo. He has also been awarded
residencies at the Thomas Gushul Studio in Blairmore, Alberta, The Ortona Armoury in Edmonton and 2 Rooms Contemporary Art Projects in Newfoundland.
THERESIE TUNGILIK – Vice President
Theresie Tungilik is an artist and activist that hails from Rankin Inlet, Nunavut.  Theresie creates wall hangings that depict the life of the Inuit influenced by her parents' lives, who were part of the nomadic people of the Eastern Coast of the Hudson Bay. Their clothing styles, events, seasons and kajaanatu landscape are presented by her work using wool, thread, cloth, animal skins and her own hair.
She is currently the Advisor for Arts and Traditional Economy with the Department of Economic Development and Transportation, Government of Nunavut, since 2003.  Prior to this, she has been a Senior Advisor- Arts & Traditional Economy for the government of Nunavut at Rankin Inlet, a Social Worker in Rankin Inlet and Arviat, an Inuktitut Instructor, a teacher, and a post master.  Along with her wall hangings, Theresie has also created illustrations for Inuktitut books.
DANIEL RUMBOLT – Secretary
Daniel Rumbolt is an artist and arts administrator living in St. John's, Newfoundland and Labrador. He received his BFA from Memorial University of Newfoundland, is the Assistant Director of Eastern Edge Gallery, and is on the National Board of Directors for CARFAC. His multidiciplinary art practice is informed by his experiences as a queer artist raised in rural communities throughout the Great Northern Peninsula of the island, and through earnest contemplation of memory and mourning. Through his advocacy work, he aims to discover and establish tangible connections between rural and urban creators, fostering interconnectivity on a provincial, national, and international scale. Daniel has shown his work in several curated & juried exhibitions, and galleries such as the The Rooms Provincial Art Gallery, Grenfell Campus Art Gallery in Corner Brook, Eastern Edge Gallery and the Peter Lewis Gallery in St. Johns, and Gatehouse Arts Gallery in Harlow, UK.
DAVID YAZBECK – Treasurer
David Yazbeck practices as an advocate for unions, employees, and human rights complainants in the areas of labour relations, human rights, judicial review and appeals, and Charter litigation, with an emphasis on the federal public sector. He has a particular expertise in employee free speech and whistleblowing, and has argued many of the leading cases. David regularly appears before arbitrators, labour boards, human rights tribunals, and Courts at all levels. He has substantial experience arguing judicial review applications and appeals in the Federal Court and the Federal Court of Appeal, and often acts as counsel or agent in the Supreme Court of Canada.
David channels a passion for music into producing and hosting the second half of the Thursday Morning Special Blend radio program, airing every Thursday at 8:00 am on CKCU 93.1 FM. David is one of the original writers for the great Canadian music blog North by East West. He has been a Juror for the Foundation to Assist Canadian Talent On Record (FACTOR) which provides loans and grants to up-and-coming Canadian artists.
SYDNEY LANCASTER
Sydney Lancaster is an Edmonton-based multidisciplinary artist and writer. Her work has been presented in solo and group exhibitions in public, artist-run, and commercial galleries in Alberta, BC, Ontario, Quebec, and Newfoundland. Lancaster has held residencies at Harcourt House (AB), Gros Morne National Park (NL), Red Rabbit (NS), Quarters Arts Society (AB), Ruth Carse Centre for Dance (AB), and Main & Station (NS). She has received support for her work from the Edmonton Arts Council, the Edmonton Heritage Council, the Alberta Foundation for the Arts, and the Canada Council (through the Art in the Park program). Her practice considers the intersection of place, objects, memory, and time, and includes site-specific installation and sculpture, photography, video and audio works, printmaking, and mixed media/found object assemblage. Sydney has worked in Artist-Run Culture (Latitude 53), and been an advocate, volunteer, and board member for various organizations supporting human/LGBTQ2S rights, housing & homelessness advocacy, and artists' rights over the last 33 years, including past Advocacy Director and Past President of Visual Arts Alberta – CARFAC.
ALEJANDRO ROMERO
Alejandro is an independent visual and interdisciplinary artist, curator and consultant in Arts and Culture. His leadership as an arts administrator include the renovation of an old theatre, public performances, lectures and public speaking. In Puerto Rico, as a young artist, he won awards for his sculptural and illustration work. In Saskatoon, Saskatchewan, Canada, he was Artist in Residence for the Cultural Capitals Project 2006 – 2007, and later at King George Community School in 2007- 2008. His work explore anonymous interventions, social activism, cultural resistance, photography, painting and poetry with the concepts of identity, post-colonialism, prophecy, construction and perceptions of reality. Alejandro is a full time Artist, facilitator, art administrator and instructor. Alejandro exhibits in Puerto Rico, USA and Canada. Some of his works are in private collections in Bolivia, Canada, China, Colombia, Dominican Republic, Mexico, Puerto Rico, Spain and the United States. Many of his photographic work has been published in different newspapers and magazines. He is also the Public Arts Consultant for the city of Saskatoon, Past-President of CARFAC Saskatchewan and a former member of the board of directors of Creative City Network of Canada and Dance Saskatchewan.
JOSHUA VETTIVELU
Joshua Vettivelu is a queer, South Asian artist working within sculpture, installation and performance, their work seeks to explore how larger frameworks of power impact and manifest within intimate and personal relationships by utilizing the interiority of the body as an unknowable and imagined space. They have exhibited across Canada and internationally. Exhibitions of note include the British Film Institute's LGBT Film Festival, Performatorium in Regina, SK,  MIX NYC 2013, 011+91 | 011+92 at the Art Gallery of Mississauga, SUPERNOVA Performance Festival in Washington DC, Dreamworlds in St. John's, NL and a performance/ installation for ART TORONTO 2012 presented by the South Asian Visual Arts Center (SAVAC).
TERESA CARLESIMO
Teresa Carlesimo (Canadian-American) is an interdisciplinary artist currently pursuing a PhD in Cultural Studies at Queen's University where her research considers various systems of power, class and empire as integral to the analysis of environmental crisis. Her recent artwork explores labour, extractivism, and the urban built environment through large-scale immersive installations and video works. She draws from her childhood on both sides of the Windsor/Detroit border, as well as her mixed Anishinaabe and first-generation settler ancestry. She has received fellowships and artist residencies in Canada, USA, Ireland, Iceland, Spain, Italy, France, and Germany. Her work has been exhibited at the Grounds for Sculpture, Bellevue Arts Museum, Artcite Centre for Contemporary Art, Eyelevel, Museum London, the Agnes Etherington Art Centre and the Thames Art Gallery among others. She is currently the Director of Forest City Gallery in London, Ontario and serves as Co-Chair of CARFAC Ontario.
 

SHELLEY FREEMAN
Originally from Hudson Heights, Quebec, Shelley Freeman first studied fine arts and typography at York University. Before moving to Montreal in 1979, she worked for 2 years at Coach House Press and then began a long career as a social worker specializing in community-based psychogeriatrics. In 1999, Shelley obtained her BFA with Distinction in Studio Arts from Concordia University and joined the Regroupement des artistes en arts visuels du Québec. She was elected to RAAV's board in 2016 and has been serving as its representative on the board of CARFAC since 2017. She is a also a member of ELAN (English Language Arts Network) and serves as a volunteer for a variety of cultural events in the community. For over 20 years, Shelley's artwork has focused on interpreting empty spaces that exist within natural phenomena such as caves, rocks and ice formations, and man-made structures such as abandoned mines and tunnels. Aesthetic issues of interest to her are illusion, physical depth, ambiguity of scale, the juxtaposition of light and dark shapes, and the combination of figurative and abstract elements in the same composition. Her paintings, prints and photos of the "underground landscape" have been exhibited widely in both solo and group shows, and figure in public and private collections in Canada, Japan, Australia, New Zealand and the USA.
ANNIE FRANCE NOËL
Annie France Noël is an artist and a photographer from Caraquet (NB).
She studied analog photography at the Université de Moncton.  Visceral in nature, Annie's work explores themes of vulnerability and isolation. She is also interested in dynamics surrounding the creation and consumption of images in a digital era as well as the emotionality associated to the photographic object.
She has exhibited in a number of venues such as the Beaverbrook Provincial Art Gallery (2015) following a residency in Finland. Annie France is an active member of the cultural community of Moncton and sits on the board of directors of the FICFA and of CARFAC Maritimes. She is currently co-director of Galerie Sans Nom.
---
CARFAC National Staff
APRIL BRITSKI – Executive Director
April Britski is the Executive Director of CARFAC, Canada's national association for visual artists. She has worked and volunteered as an art educator, curator, and arts administrator since 1998, and joined the staff of CARFAC National in 2005. She is a co-founder of Artists' Legal Services Ottawa and the Visual Arts Alliance, and she has served on several boards of cultural policy and artist-run organizations. April's primary responsibility at CARFAC is the development and implementation of organizational policies and strategies related to artists' legal and economic rights. She is actively involved in the research, development, and coordination of advocacy efforts, including CARFAC's Artist's Resale Right campaign. She assists with negotiating collective agreements for visual and media artists under the Status of the Artist Act, as well as other national voluntary agreements with presenters. Originally from Saskatchewan, April currently resides on the traditional unceded territories of the Coast Salish Nations including the Musqueam, Skxwú7mesh, and Tsleil-Waututh Peoples.
RENUKA BAURI – Advocacy & Communications Director
Renuka Bauri is the Director of Communications and Advocacy for CARFAC.  She completed her B.A. (Honours) in Film Studies and English Literature and her M.A. in Film Studies at Carleton University. In addition to being a passionate advocate for the national arts sector, Renuka has worked with various film festivals in the Ottawa area, including currently with Mirror Mountain Film Festival,  as a jury member, programmer and front of house manager, and has previously served on the boards of the Media Arts Network of Ontario and SAW Video Media Arts Centre.  She has worked for various local and national non-profit artistic and cultural organizations, including the Ottawa Symphony Orchestra and Copyright Visual Arts. In 2017, Renuka completed a certificate program in Management for Women and also holds a certificate in Canadian Copyright Law Management.
SHEWIT KALATY – Artist Services Director
Shewit is a storyteller, writer, creative consultant, and currently the Artist Services Director at CARFAC National. She has an educational background in English and Communication Studies, and she has spent many years as an arts administrator and creative consultant for a myriad of organizations and companies. She turns narratives to normalize the authentic, positive, and dynamic experiences of women and people of colour, and helped shape powerful brand stories. Moreover, she has delved into research on long-form storytelling, exploring themes from a rich and multicultural lens. She has many years of experience creating multimedia content for Nike, PUMA, the non-for-profit sector, media, beauty, academia, and tech. She has finished research on a documentary and is currently working into her first foray of scripted television.
EMMA BURRY – Online Content Coordinator
Emma Burry is an artist from Newfoundland and is currently based in British Columbia. Emma obtained her Bachelor of Fine Arts degree from Grenfell Campus Memorial University in 2018 and her Master of Fine Arts degree from Emily Carr University of Art & Design in 2020. In 2018 she had the pleasure of representing Newfoundland at the BMO 1st Art Award show in Toronto. She has shown her work across Canada and in Essex, England. Emma's extensive research into longing within cultural and geographical spheres has fostered her passion for traditional and generational knowledges. Over the past 6 years, Emma has worked with many culture driven associations including The Rotary Arts Centre, VANL-CARFAC, The Old Post Office Museum (Carbonear, NL), and The Rooms (St. John's, NL)
MICHAEL BUTLER – IT Director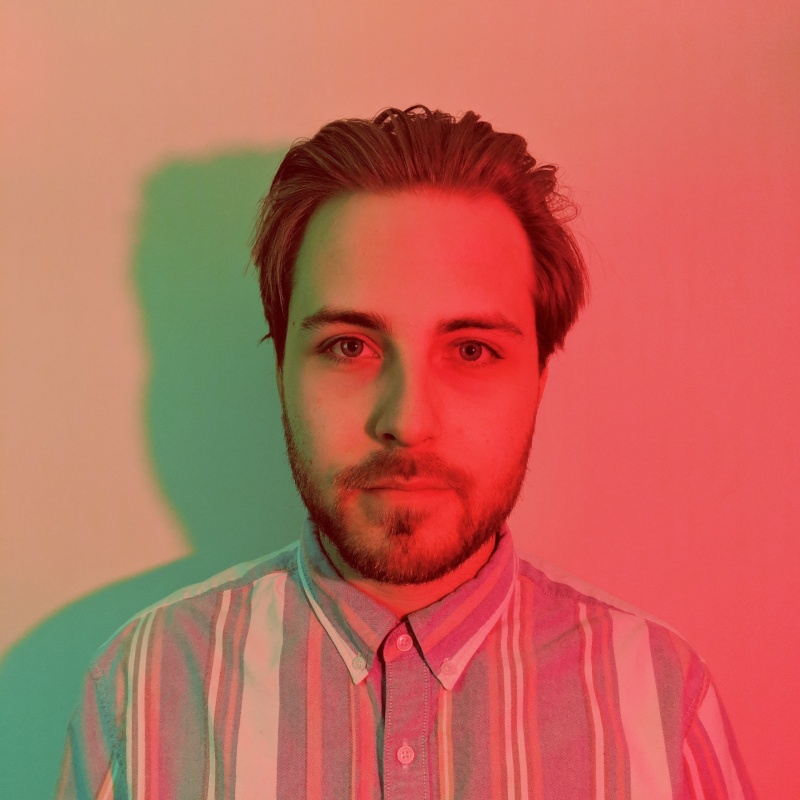 Michael is an art advocate born and raised on the East Coast of Newfoundland. He studied for his BA in the Humanities at Grenfell Campus of Memorial University where he focused on the human condition throughout history where it pertains to art, music, theatre, and philosophy. During his study, Michael was awarded the Alexander Doull Award for Excellence in the Humanities and became the president of the Humanities and Philosophy Society. He was founder of the Parmenius Society, which is a collective of interdisciplinary Students and Professors who would gather once a week to discuss various artistic and philosophical bodies of work. Michael has recently worked in the Legal Field and Web development, and he now uses his critical reading, writing, and thinking skills to provide the best service and advice as a young professional.
*This position has been made possible with support from the Government of Canada.
SHELBY MILLWATER – Artist Services Director (on leave)
Shelby Millwater is an artist and arts administrator who was born in Calgary, AB. She received her B.F.A. in Visual Arts, with a minor equivalency in Art History and Visual Culture from Memorial University, Grenfell Campus in 2017. Formerly residing in St. John's, NL, Shelby worked as the Program Coordinator for Visual Artists Newfoundland and Labrador (VANL-CARFAC). She currently serves on the board of directors for Eastern Edge Gallery and has recently relocated to Ottawa, ON, where she continues her art administration work with CARFAC National. Shelby's practice is grounded in painting and photography, reflecting on personal experiences, and intimately looking inward as she explores her connection with the human condition. She has exhibited her work nationally and internationally at venues such as Grenfell Campus Art Gallery in Corner Brook, Eastern Edge in St. John's, and Gatehouse Gallery in Harlow, UK.