CARFAC National Board
The CARFAC National Board of Directors is comprised of volunteer CARFAC members who are practicing artists and represent all areas of Canada, from coast to coast to coast.
PADDY LAMB – President and Spokesperson
Paddy Lamb considers himself to be a Canadian, Irish, Ulster-Scots, Quaker, Huguenot, Celtic, Proto-Indo-European citizen of the world. Born in Armagh, Northern Ireland, he studied Modern History at Trinity College, Dublin, and Physical Education and History as a post-graduate at the University of Alberta. He moved to Canada in 1985 and subsequently worked as a historian and archivist before devoting himself to a full-time career as a visual artist. His work is strongly influenced by history, memory and social culture, offering a personal narrative concerning human migration and attachment to the land. Paddy is the recipient of several scholarships and awards from the City of Edmonton and the Province of Alberta. In 2009 and 2011 he received a fellowship and residency at the Ballinglen Arts Foundation in Ballycastle, Co. Mayo. He has also been awarded
residencies at the Thomas Gushul Studio in Blairmore, Alberta, The Ortona Armoury in Edmonton and 2 Rooms Contemporary Art Projects in Newfoundland.
THERESIE TUNGILIK – Vice President
Hailing from Rankin Inlet, Nunavut, Theresie Tungilik is an artist and an Advisor for the Government of Nunavut in the department of Arts & Traditional Economy since 2003. Marc, Theresie's father was a carver who made work out of soapstone, narwal tusks, caribou antlers and polar bear teeth. His carvings can be found in private collections and museum collections. In Theresie's own artistic practice, she creates wall hangings that depict the lives of Inuit people. Some of the supplies used in her wall hangings include thread, wool, animal skins, cloth and her own hair. Alongside this, she also started the Inuit Art Society and showed Nunavut art and fashions at the 2010 Olympics in Vancouver. She is also the National Vice-President of CARFAC and in 2021 she was appointed to the board of the Winnipeg Art Gallery and the Indigenous Advisory Committee for Qaumajuq, the WAG's new Inuit Art Centre.
DANIEL RUMBOLT – Secretary
Daniel Rumbolt is an artist and arts administrator living in Montreal. He received his BFA from Memorial University of Newfoundland, and recently worked as Assistant Director, then Acting Executive Director, of Eastern Edge Gallery. His multi-diciplinary art practice is informed by his experiences as a queer artist raised in rural communities throughout the Great Northern Peninsula of the island, and through earnest contemplation of memory and mourning. Through his advocacy work, he aims to discover and establish tangible connections between rural and urban creators, fostering interconnectivity on a provincial, national, and international scale. Daniel has shown his work in several curated & juried exhibitions, and galleries such as the The Rooms Provincial Art Gallery, Grenfell Campus Art Gallery in Corner Brook, Eastern Edge Gallery and the Peter Lewis Gallery in St. Johns, and Gatehouse Arts Gallery in Harlow, UK.
DAVID YAZBECK – Treasurer
David Yazbeck practices as an advocate for unions, employees, and human rights complainants in the areas of labour relations, human rights, judicial review and appeals, and Charter litigation, with an emphasis on the federal public sector. He has a particular expertise in employee free speech and whistleblowing, and has argued many of the leading cases. David regularly appears before arbitrators, labour boards, human rights tribunals, and Courts at all levels. He has substantial experience arguing judicial review applications and appeals in the Federal Court and the Federal Court of Appeal, and often acts as counsel or agent in the Supreme Court of Canada. David channels a passion for music into producing and hosting the second half of the Thursday Morning Special Blend radio program, airing every Thursday at 8:00 am on CKCU 93.1 FM. David is one of the original writers for the great Canadian music blog North by East West. He has been a Juror for the Foundation to Assist Canadian Talent On Record (FACTOR) which provides loans and grants to up-and-coming Canadian artists.
ZANDI DANDIZETTE
Zandi Dandizette is a nonbinary interdisciplinary new media installation artist and cultural worker living on the Coast Salish Peoples' unceded land known as Vancouver, BC. They have a Bachelor of Media Arts in Animation from Emily Carr University (2014). Zandi likens their medium as space, whether 2D or 3D. They explore concepts around communication breakdown, identity, and liminality while trying to bring the values built from those explorations into their development of community & connection. Demonstrating unwavering support for nonprofit arts, Zandi is a Founder and Executive Director of The James Black Gallery, a founding member of VALU CO-OP and ACWU, previous CARFAC BC & National employee, previous Executive Secretary for VIVO Media Arts Centre, and current President of PAARC.
JENNIFER RAE FORSYTH
Jennifer Rae Forsyth is an artist, independent curator, and museum professional who has exhibited and curated internationally.  She holds a Masters degree in Fine Arts from The University of Calgary, a Batchelor of Fine Arts degree from the University of British Colombia, and a Diploma in Visual Art from Camosun College, in Victoria, BC. Forsyth is currently enrolled in the Collections Management Certificate Program at the University of Victoria. She has worked for and volunteered at museums, galleries, and artist-run centres, in Alberta and British Columbia for the past twenty years. She currently holds the position of Advancement Lead for the Alberta Museums Association and sits on the board of CARFAC Alberta. Forsyth is a co-founding director of fast & dirty, an Edmonton based rotating collective of artists and curators that creates exhibitions and art events for short durations in unusual environments and projects that challenge curatorial methods.
SYDNEY LANCASTER
Sydney Lancaster is an Edmonton-based multidisciplinary artist and writer. Her work has been presented in solo and group exhibitions in public, artist-run, and commercial galleries in Alberta, BC, Ontario, Quebec, and Newfoundland. Lancaster has held residencies at Harcourt House (AB), Gros Morne National Park (NL), Red Rabbit (NS), Quarters Arts Society (AB), Ruth Carse Centre for Dance (AB), and Main & Station (NS). She has received support for her work from the Edmonton Arts Council, the Edmonton Heritage Council, the Alberta Foundation for the Arts, and the Canada Council (through the Art in the Park program). Her practice considers the intersection of place, objects, memory, and time, and includes site-specific installation and sculpture, photography, video and audio works, printmaking, and mixed media/found object assemblage. Sydney has worked in Artist-Run Culture (Latitude 53), and been an advocate, volunteer, and board member for various organizations supporting human/LGBTQ2S rights, housing & homelessness advocacy, and artists' rights over the last 33 years, including past Advocacy Director and Past President of Visual Arts Alberta – CARFAC.
ALEJANDRO ROMERO
Alejandro is an independent visual and interdisciplinary artist, curator and consultant in Arts and Culture. His leadership as an arts administrator include the renovation of an old theatre, public performances, lectures and public speaking. In Puerto Rico, as a young artist, he won awards for his sculptural and illustration work. In Saskatoon, Saskatchewan, Canada, he was Artist in Residence for the Cultural Capitals Project 2006 – 2007, and later at King George Community School in 2007- 2008. His work explore anonymous interventions, social activism, cultural resistance, photography, painting and poetry with the concepts of identity, post-colonialism, prophecy, construction and perceptions of reality. Alejandro is a full time Artist, facilitator, art administrator and instructor. Alejandro exhibits in Puerto Rico, USA and Canada. Some of his works are in private collections in Bolivia, Canada, China, Colombia, Dominican Republic, Mexico, Puerto Rico, Spain and the United States. Many of his photographic work has been published in different newspapers and magazines. He is also the Public Arts Consultant for the city of Saskatoon, Past-President of CARFAC Saskatchewan and a former member of the board of directors of Creative City Network of Canada and Dance Saskatchewan.
JOANNE ROBERTS
Joanne Roberts is an award-winning Canadian filmmaker and actress best known for her role as Julia in the musical short film The Perfect Life (2019), which screened at TIFF Bell Lightbox. She won the prestigious Emerging Filmmaker Pitch Competition at the 2020 Gimli Film Festival. As a creative, Joanne's priority is to continue working with diverse groups of emerging artists. Her reach extends past Canadian borders; she has worked with artists all around the world. She currently sits on the board of CARFAC Manitoba.
 

SHELLEY FREEMAN
Originally from Hudson Heights, Quebec, Shelley Freeman first studied fine arts and typography at York University. Before moving to Montreal in 1979, she worked for 2 years at Coach House Press and then began a long career as a social worker specializing in community-based psychogeriatrics. In 1999, Shelley obtained her BFA with Distinction in Studio Arts from Concordia University and joined the Regroupement des artistes en arts visuels du Québec. She was elected to RAAV's board in 2016 and has been serving as its representative on the board of CARFAC since 2017. She is a also a member of ELAN (English Language Arts Network) and serves as a volunteer for a variety of cultural events in the community. For over 20 years, Shelley's artwork has focused on interpreting empty spaces that exist within natural phenomena such as caves, rocks and ice formations, and man-made structures such as abandoned mines and tunnels. Aesthetic issues of interest to her are illusion, physical depth, ambiguity of scale, the juxtaposition of light and dark shapes, and the combination of figurative and abstract elements in the same composition. Her paintings, prints and photos of the "underground landscape" have been exhibited widely in both solo and group shows, and figure in public and private collections in Canada, Japan, Australia, New Zealand and the USA.
RACHEL GILBERT
Rachel Gilbert was born in Texas with family roots in Newfoundland, moving to the island in 2014 to study for a BFA in Visual arts from Grenfell Campus. As an interdisciplinary artist, Gilbert specializes in painting and printmaking with subjects ranging from animals and nature to still-life and portraiture. She has been working with the arts community since 2016, starting with the Corner Brook Rotary Arts Centre's Visual Arts Committee, a Collections Internship at The Rooms, to her work as the Communication & Design Assistant at St. Michael's Printshop. Rachel recently worked as the Outreach Coordinator at Eastern Edge. She is also one of the lead organizers of the BIPOC Creators Collective of NL. Rachel currently lives and works out of St. John's, Newfoundland. Her website is: rachelgilbertart.ca
JULIA PURCELL
Julia Purcell has been drawing and painting ever since her university days in Technical Theatre at Dalhousie University, where she earned a BA with Honours.  She worked briefly at Neptune Theatre in Halifax NS but quickly realized her real passion was painting. She paints regularly and exhibits her work in many commercial galleries.  She exhibited ten paintings in a three- artist show called Jubilation: New Beginnings, hosted by the Kings Playhouse Gallery PEI in April of 2021.  In June 2021 she was elected President of CARFAC Maritimes, and she recently founded and is fostering a group of thirty developing en plein air watercolor painters under the banner, Art Across Our Island. She has taught painting and drawing through the PEI Craft Council and from her own studio the Purcell Parlour Gallery. Her artwork has been purchased by the City of Charlottetown, UPEI and the Art Bank of PEI. She also serves as an elected municipal councillor in Clyde River, PEI and always strives to foster cultural activities in her community and to promote youth and other equity seeking groups.
ANNIE FRANCE NOËL
Annie France Noël is a queer Acadian visual artist and cultural worker. Her practice observes intimate and vulnerable aspects of the human experience through various photographic and interdisciplinary approaches. Guided by their own lived experiences, recent work by Annie France deconstructs the difficult, hidden and ambivalent emotions of parenthood through self-portraiture, staging, and data processing. Annie France is a dedicated member of the cultural communities she engages with, both at regional and national levels. She notably sits on the Board of Directors of CARFAC National, chairs the Board of Directors of the Aberdeen Cultural Centre (where her studio is located), and is the artistic and administrative director of Galerie Sans Nom.  Originally from Kalagee (Caraquet), she currently lives, mothers, and works as an uninvited guest on the traditional unceded territory of the Wolastoqiyik and Mi'kmaq peoples / Moncton NB.
---
CARFAC National Staff
APRIL BRITSKI – Executive Director
April Britski is the Executive Director of CARFAC, Canada's national association for visual artists. She has worked and volunteered as an arts administrator since 1998, and joined the staff of CARFAC National in 2005. She is a co-founder of Artists' Legal Services Ottawa and the Visual Arts Alliance, and she has served on several boards of cultural policy and artist-run organizations. April's primary responsibility at CARFAC is the development and implementation of organizational policies and strategies related to artists' legal and economic rights. She is actively involved in the research, development, and coordination of advocacy efforts, including CARFAC's Artist's Resale Right campaign. She assists with negotiating collective agreements for visual and media artists under the Status of the Artist Act, as well as other national voluntary agreements with presenters. Originally from Saskatchewan, April currently resides on the traditional unceded territories of the Coast Salish Nations including the Kwikwetlem, Musqueam, Skxwú7mesh, and Tsleil-Waututh Peoples.
SHELBY MILLWATER – Communications Director
Shelby Millwater is an artist and arts administrator who was born in Calgary, AB. Shelby received her B.F.A. in Visual Arts, with a minor equivalency in Art History and Visual Culture from Memorial University, Grenfell Campus in 2017. Since then she has worked and volunteered in many roles throughout the arts sector with organizations such as VANL-CARFAC, Eastern Edge Gallery, and The Ottawa Art Gallery. Shelby has worked with CARFAC National since 2019, most recently as the Artist Services Director, before moving into her current role as Communications Director. Shelby's art practice is grounded in painting, photography, and design which she uses as tools to look inward as she explores her connection with the human condition. She has exhibited her work nationally and internationally at venues such as Grenfell Campus Art Gallery in Corner Brook, NL, Eastern Edge in St. John's, NL and Gatehouse Gallery in Harlow, UK.
LARISSA DESROSIERS – Programs Director

Larissa Desrosiers is an Ojibwe Queer Singer/Songwriter and Beadworker from Couchiching First Nation in Treaty #3. She has been living as a guest on Unceded, Unsurrendered Algonquin Anishinaabe Territory since 2014. She is in the process of finishing her Bachelor of Music Degree at Carleton University with a Minor in Indigenous Studies where she had the opportunity to study under Singer/Songwriter Lynn Myles, as well as Guitar Virtuoso Don Ross. Upon taking a break from school in 2019, Larissa started a beadwork microbusiness: Bangishimon Beadwork. Whether on stage howling with her guitar or at her desk with her beads, Larissa's goal has always been to create space for healing, grieving, imagination and social growth. She has had the opportunity to do so through projects like the National Arts Centre's Indigenous Cities: Ottawa and FemmeVox, where she collaborated on an original song with Amanda Rheaume. Larissa was formerly the Workshop Manager for indigenousprotocols.art, and is excited to now move forward with CARFAC National as Programs Director. Whether it's the arts, advocacy, or aunty-ing her nieces and nephews around the dinner table, Larissa moves through life with an unwavering passion to help people.
MICHAEL BUTLER – IT Director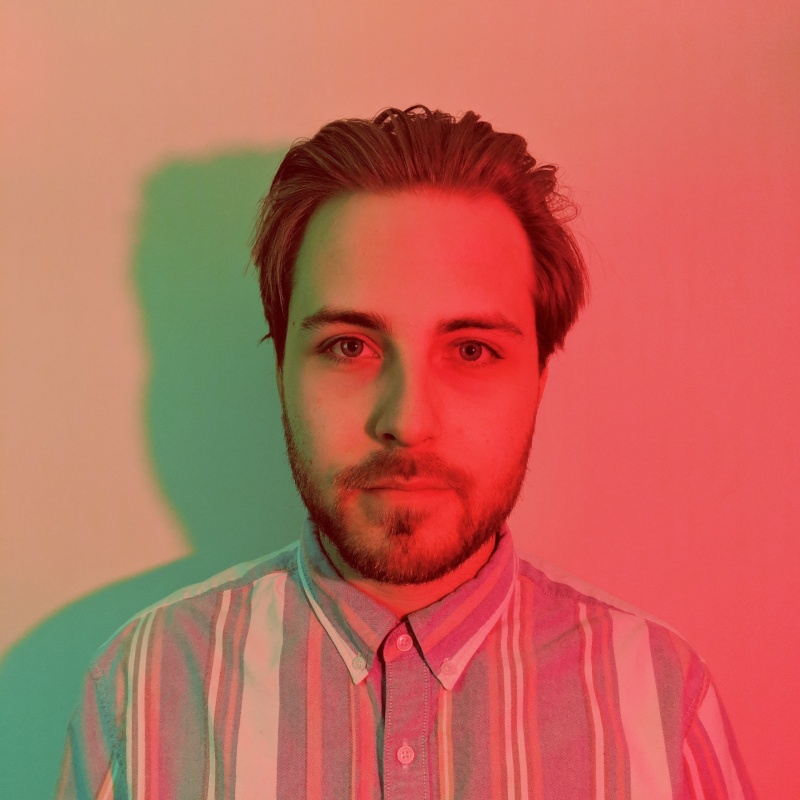 Michael is an art advocate born and raised on the East Coast of Newfoundland. He studied for his BA in the Humanities at Grenfell Campus of Memorial University where he focused on the human condition throughout history where it pertains to art, music, theatre, and philosophy. During his study, Michael was awarded the Alexander Doull Award for Excellence in the Humanities and became the president of the Humanities and Philosophy Society. He was founder of the Parmenius Society, which is a collective of interdisciplinary Students and Professors who would gather once a week to discuss various artistic and philosophical bodies of work. Michael has recently worked in the Legal Field and Web development, and he now uses his critical reading, writing, and thinking skills to provide the best service and advice as a young professional.